FTTH Solution
Do you know FTTH? It's an abbreviation of Fiber To The Home, one way of optical fiber communication transmission.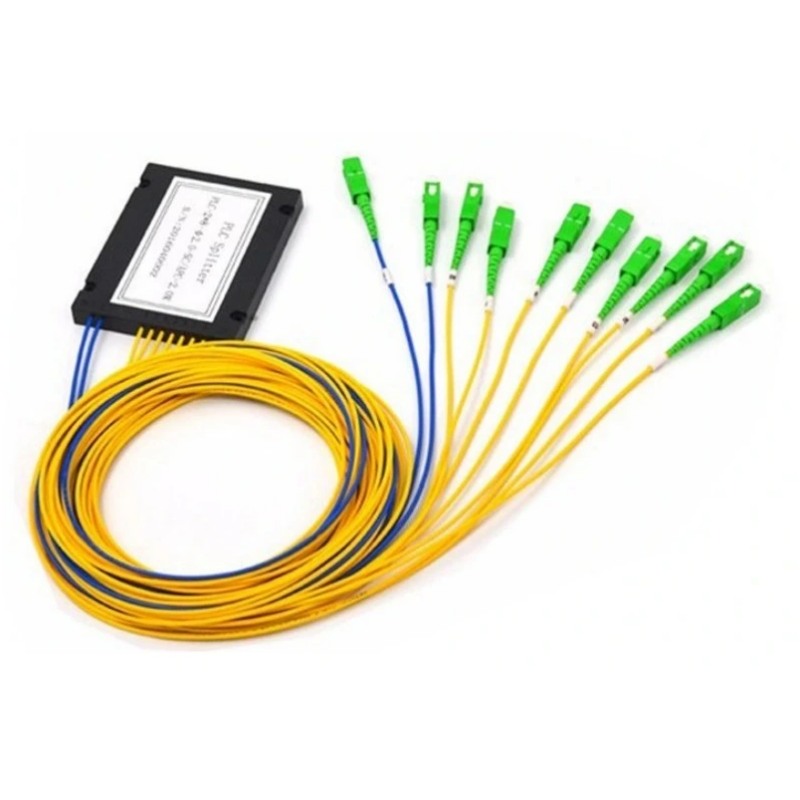 ---
---
1.What is FTTH
Do you know FTTH? It's an abbreviation of Fiber To The Home, one way of optical fiber communication transmission. Specifically, FTTH refers to installing optical network units (ONUs) at home or business.
The remarkable technical feature of FTTH is that
Greater bandwidth,

Enhances the transparency of the network to the data format, rate, wavelength and protocol,
Relaxes the requirements for environmental conditions and power supply, and simplifies maintenance and installation.
PON technology has become the focus of global broadband operators and is considered to be one of the best technical solutions to realize FTTH.
2.Advantages of FTTH
The advantage of FTTH is mainly 5 points:
It is a passive network,

from the local end to the user

, the middle can be basically passive;
Its bandwidth is relatively wide, and the long distance is exactly in line with the large -scale use of operators;
It is carried on optical fiber;
It can support protocol more

flexible

;
With the development of technology, including point -to -point, 1.25G, and FTTH methods have formulated more complete functions.
3.How to arrange a successful FTTH projects Network design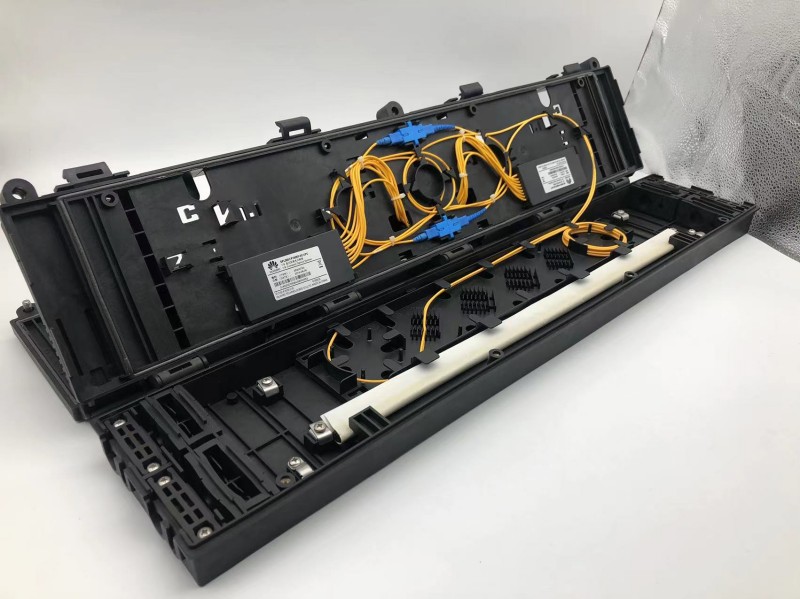 Use a best-of-breed approach, combining new technology with existing, proven infrastructure, to live in the moment while planning for the future.
Operating costs versus deployment costs: take a holistic view and consider the network's lifetime cost - avoid making short-term savings on individual components that will jeopardize the overall network's quality and long-term reliability.
Component selection: As a bare minimum, look for ISO-approved components for products; otherwise, you risk increasing costs by having to replace faulty or low-quality network components in the future.
Standardize installation methodology: Every installer should use the same deployment methodology. This strategy will reduce costs and make network maintenance easier.
Recognize the significance of FTTH networks: Fiber networks have the potential to transform entire economies by assisting citizens in developing new skills, gaining access to education, starting businesses, and unleashing their creative potential. Today's network decisions will shape the opportunities available to the next generation.
4.What products are FTTH projects need
FTTH - Fiber to the home. As the name implies is the direct connection of fiber from the OLT room to the user's home ONU.So what products are needed to implement the FTTH solution?
The network between the OLT room and the ONU is called the ODN (Optical Distribution Network), which consists of optical cabinet, optical distribution boxes, optical splice closure, optical cables and other equipment to provide a transmission channel between the OLT and the ONU.
In ODN, optical cable is the lowest level of infrastructure for optical signal transmission.
Optical cable connects OLT, optical cabinet, optical distribution boxes, optical splice closure, and other various devices, and after various steps of splitting fibre,wire stripping and testing, the optical signal is finally delivered to your home. In addition to these products, there are a number of smaller products that are also indispensable.
For example, fiber adapters, fiber PLC splitter, fiber fast connects, fiber patch cord and so on. The presence of these products makes the whole FTTH solution complete, smooth and fluid
5. Our FTTH Factory Show
Fibeye focus on the fiber optical components, such as PLC splitter, patch cord, adapter, connectors, etc.
Have provided best FTTH solution for customers all over the world including: America, India, Russia, Turkey, Indonesia, Brazil and middle eastern countries.
Up to now, Fibeye already has 3 manufacturing centers(Ningbo, Guizhou, and Northeast China), covering more than 10,000 sqm, reaching the production capacity of PLC Splitter in 300,000 pcs and fiber optical connectors in 10 million pcs per month.
With our more than 20 years of factory production, we have also integrated the supply chain of FTTH products in China.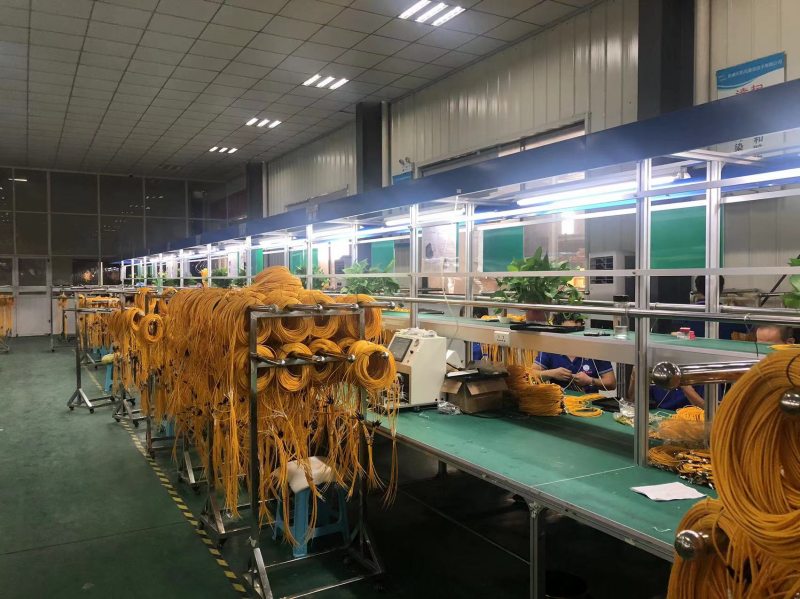 6.What support can you get from Fibeye
Fibeye can not only supply you our own PLC, patch cord , adapter etc. Passive items, but also support you the suitable products with quality Management and Supplier Sourcing in the telecom industry
1. Free Surface and structure design for the FTTX items to meet a variety of demands even that just an idea in your head.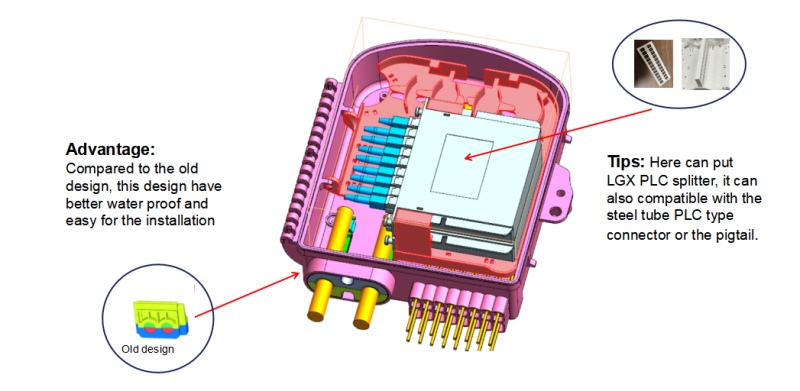 2. 3D sample can be offered before the mass production even you just got a paper of drawings.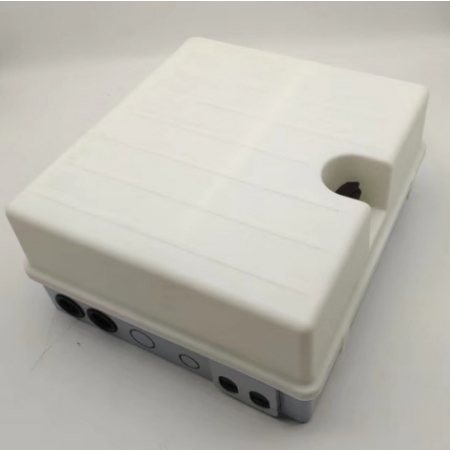 3. Real-time production control to help you save time and money even in the Chinese Spring Festival.
4. Make Quicker, more informed decisions based on thorough, detailed facts and comprehensive quotation even you are new in one special market.
5. Work along with your suppliers even you have never met us once.
6. Improve your supply chain by visiting related industry park or factories even that's your first time purchasing from China. Full-process video audit and inspection of factory and cargoes, even you you never visit China before.
From Fibconet to Fibeye, we really appreciated the trust from our customers, without their best support , we are just one factory who focus on the production of passive items, but just their increasing demands and trust ,such as the fiber optic distribution box, splice closure, even for the active products, network products, they let us learn more , and grow more.
Generally Fibeye have more strength and power to build a better supply chain, forwarder service, third party testing ,products design. which build the faith , to service better for more customer all over the world, who also have the deeply purchasing demands with variety FTTX and telecom items.