FTTA Solutions
FTTA means fiber to the antenna,the fiber runs up antenna towers to achieve wireless site.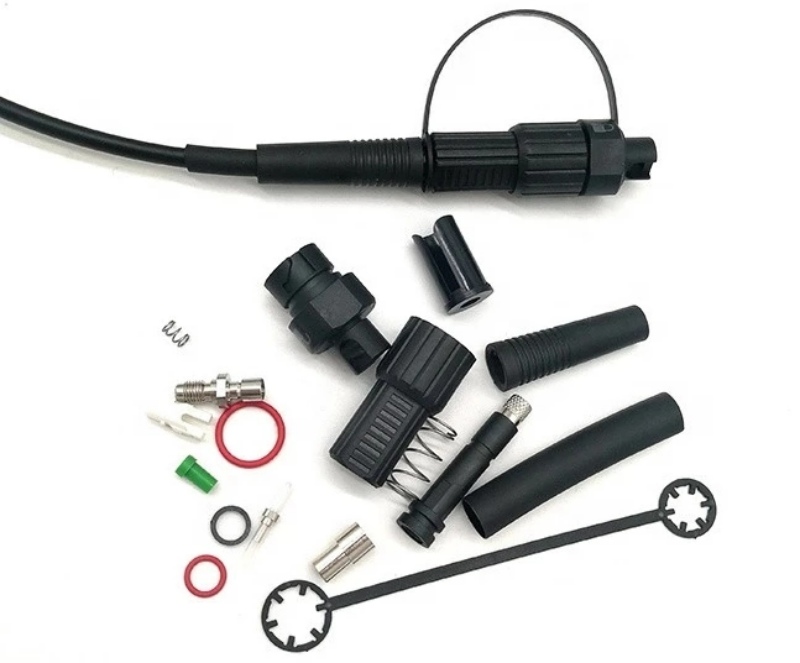 ---
---
1. What is FTTA
FTTA means fiber to the antenna,the fiber runs up antenna towers to achieve wireless site.
The baseband unit(BBU) runs through a fiber optic antenna connection to a remote radio head(RRH).
RRH has the function of converting digital signal into analog signal.
FTTA adapts to new cellular wireless networks by replacing old coaxial cables with small fiber optic cables.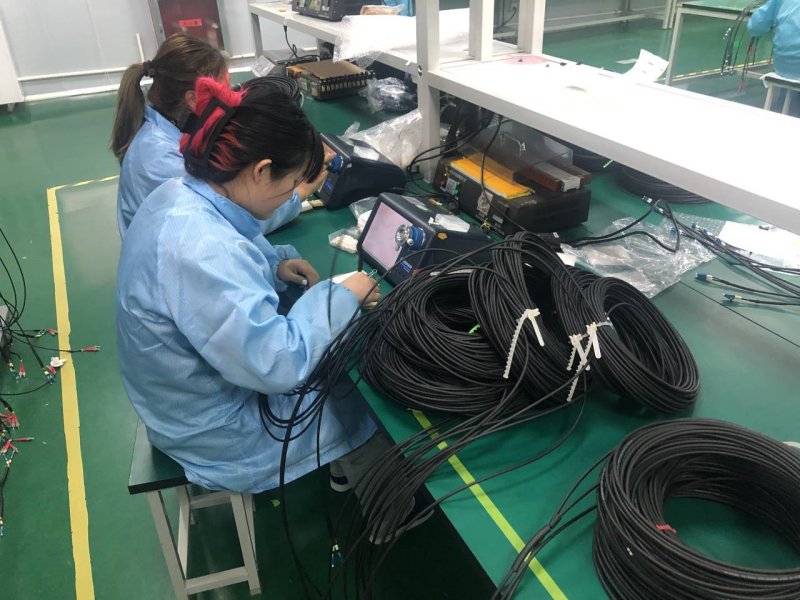 2. The latest solution of FTTA
As FTTA deployments become increasingly complex, operators must focus on planning and preparing for fundamental challenges to ensure their networks can adapt and thrive.
① Fundamental Challenges of FTTA Deployments
Getting enough fiber to power up the tower Managing capacity effectively from the breakout box Importance of establishing a reliable connection for high-quality data transmission
② Communication Solutions for FTTA Deployments
Simple and easy-to-install architecture design for cost savings and improved efficiency Low insertion loss and high reflection loss for reliable connections Customized solutions to fully meet customer needs
③ Benefits of Reliable Communication Solutions
Improves network performance and data transmission quality Reduces costs and increases efficiency Ensures a reliable connection between the base station/4G RRH/5G AAU Reliable communication solutions can help establish a high-quality data transmission network, reduce costs, and increase efficiency.
As a trusted partner of customers, we provide customized solutions to fully meet their needs and ensure successful FTTA deployments.
3. Pros and Cons of FTTA
Pros
① Faster move connections
FTTA is a broadband network architecture in which the high frequencies and power electronics come from a base station and are located on a remote radio head (RRH). This radio system is a fiber optic system that converts digital signals to analog signals, close to the antenna and fiber optic fibers are used to plug the RRH into the base station in old and new antennas.
② Tower amplifiers can be eliminated
The RRH is replaced at the top of the antenna and generates the signal from there. FTTA also enables the RRH located on top of the antenna to be cooled with natural air without the need to regulate the system, thus reducing energy consumption.
Cons
① The BBU is directly connected to the RRU or cascade connected between the RRU Usually each macro station needs three cables (considering three sectors per macro station); Installation trouble (install three optical cables); Difficulty in upgrading;
② At present, multi-mode or standard single-mode fiber (G.652) is mainly used, which has poor bending resistance;
③ The indoor cable has poor temperature characteristics, weak tensile strength and poor compressive performance, which is easy to cause the damage of optical fiber in the installation process;
④ The seal at the RRU is not easy to handle, and the water and gas will affect the performance of the optical fiber and equipment.
4. Why we need FTTA
For the first time, the demand for mobile data is outstripping the data supply capacity of network operators, while the demands for high traffic, high speed and low latency are rapidly outstripping the capacity of traditional coaxial cables.
With FTTA solution (Fibre to the Antenna) , innovative, flexible and future-proof network installations are being realised.
The most obvious advantage of FTTA comes from the fibre cable itself, it is small in diameter and light in weight.By the virtue of its physical size and properties makes cell towers less susceptible to wind damage.
In addition, in terms of analogue to digital conversion, fibre cables can be laid over distances of up to 20 kilometres with very low IL. This allows us to place base stations centrally, while achieving other similar effects in the architecture.