MPO/MTP Fiber Cassettes for Enhanced Network Connectivity
Explore our range of MPO/MTP fiber cassettes designed for high-density network connectivity.
With pre-terminated fan-outs and plug-and-play functionality, these cassettes offer flexibility, faster installation and reduced deployment costs.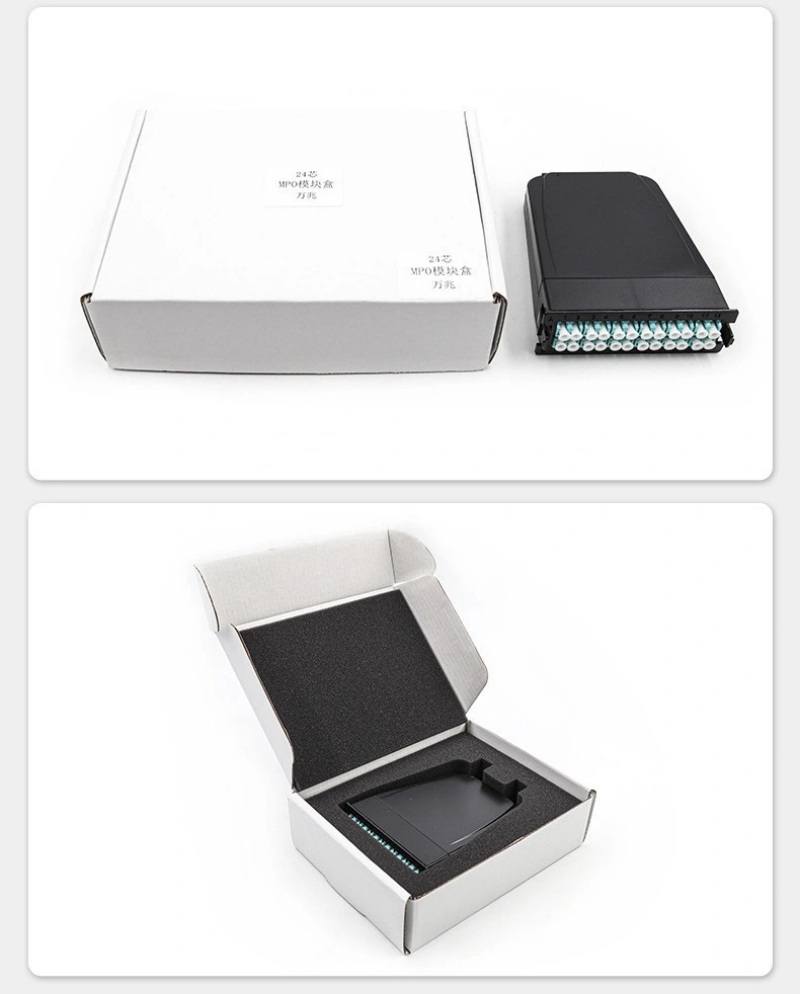 ---
---
Welcome to our comprehensive selection of MPO/MTP fiber cassettes, providing efficient and flexible network connectivity solutions.
Designed for high-density applications, these pre-terminated cassettes enable easy distribution of fibers from trunk cables to duplex cables.
With their plug-and-play functionality, our MPO/MTP cassettes offer faster installation, simplified cable management and reduced deployment/maintenance costs.
Versatile Cassette Types
Our MPO/MTP fiber cassettes are available in multiple configurations, including MTP-LC and MTP-MPO/MTP options.
The cassettes feature built-in adapters on the front side, supporting SC/LC/FC/ST connectors, and MPO/MTP connectors on the rear side.
Pre-Terminated and Factory-Tested
Each cassette contains factory-terminated fan-outs with 8, 12, 24, or 36 fibers The pre-terminated design eliminates the need for on-site terminations, reducing installation time and potential errors.
Increased Network Flexibility
By using MPO/MTP cassettes, network operators can easily adapt to changing connector requirements in data center environments.
Simply swap the cassettes while keeping the existing backbone infrastructure intact, enabling faster technology upgrades and reducing downtime.
Plug-and-Play Connectivity
Our MPO/MTP cassettes provide seamless plug-and-play connectivity, enabling faster moves, additions and changes.
This feature simplifies network management.
Enhanced Cable Management
With modular designs and compatibility with fiber optic enclosures, our MPO/MTP cassettes offer efficient cable management solutions, particularly in high-density data centers.
These cassettes facilitate organized and streamlined cabling, minimizing cable clutter and improving maintenance access.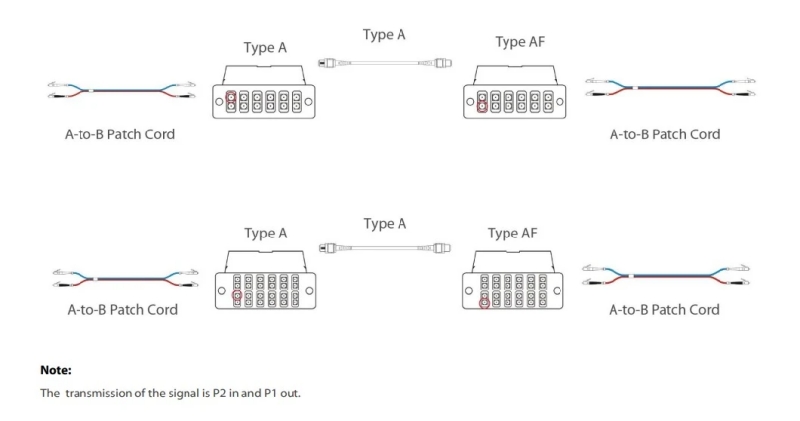 Common MPO/MTP Fiber Cassette Types
MTP-LC Fiber Cassettes: These cassettes feature MTP connectors at the rear and LC adapters at the front. They are available in configurations such as 1x MTP(8-Fiber) to 4xLC duplex, 1x MTP(12-Fiber) to 6xLC duplex, and 1x MTP(24-Fiber) to 12xLC duplex. These cassettes are ideal for various network applications and offer easy breakout connectivity.
MTP-MPO/MTP Fiber Cassettes: These cassettes load with 8, 12 or 24 fibers and feature MPO or MTP adapters on both the front and rear sides. They provide direct MPO/MTP connectivity, enabling efficient connections.
MPO/MTP Fiber Cassette Use Cases
25G-25G Interconnect Solution: Pairing Type A and AF MTP fiber cassettes allows for 25G-25G interconnectivity. This solution is suitable for data centers, backbone cabling and cable management, offering flexibility and scalability.
10G-10G Interconnect Solution: Deploying Type A and AF MTP fiber cassettes in a 10G-10G interconnection provides a reliable solution for backbone cabling, security monitoring, and campus networks. This configuration offers simplicity and ease of installation.