Fiber optic SFP transceiver modules Supplier
Fiber optic SFP transceiver modules are compact devices. It integrates optical transmitters and receivers in a single package.
They provide seamless integration between optical fibers and electronic equipment. Allowing for efficient and reliable data transmission over long distances.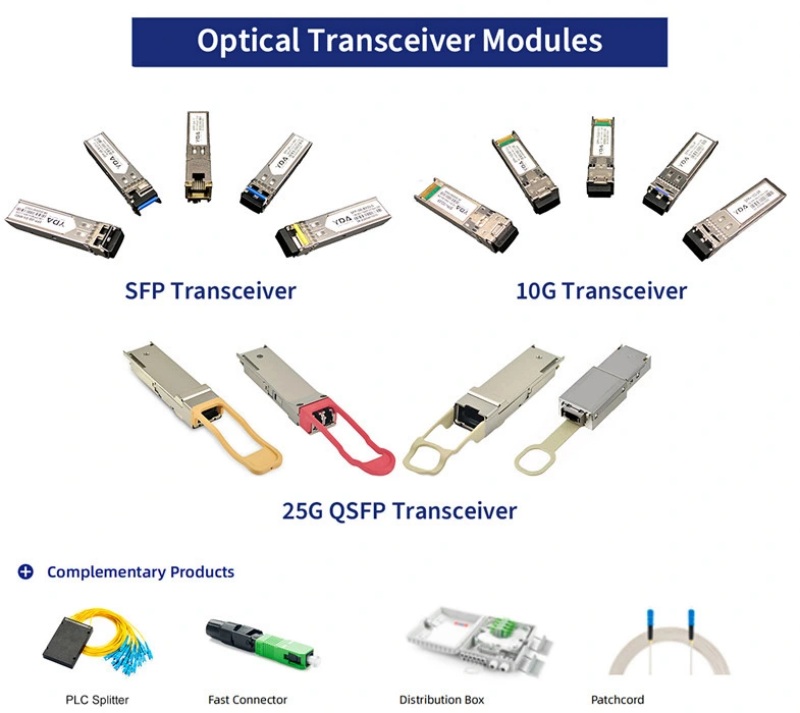 ---
---
Fiber optical SFP modules play a crucial role in modern communication networks. It converting electrical signals into optical signals for transmission over fiber optic cables.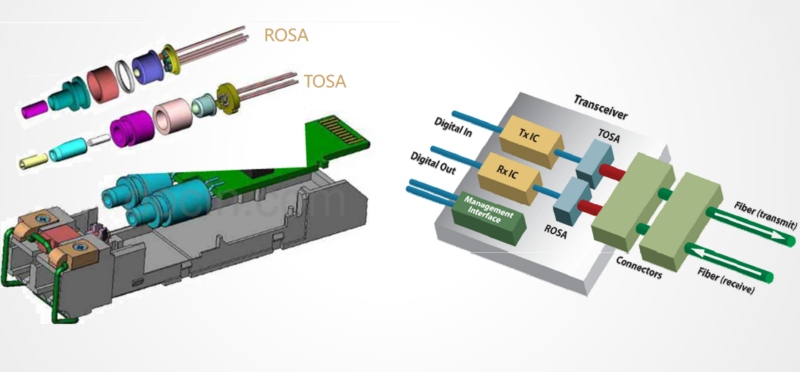 Advantages
High Bandwidth: SFP modules enable high-speed data transmission, ranging from a few megabits per second (Mbps) to multiple gigabits per second (Gbps) and even terabits per second (Tbps).
Long Transmission Distances: Optical signals can travel much longer distances than copper-based transmission. It features no significant signal degradation.
Immunity to Electromagnetic Interference (EMI): Fiber optics are immune to electromagnetic interference, ensuring reliable signal transmission even in noisy environments.
Compact and Hot-Pluggable: Transceiver modules have a small form factor, allowing for easy installation and replacement without disrupting network operations. So they are ideal for data center usage.
Classification
Fiber optic transceiver modules are classified based on various parameters, including data rate, transmission distance, wavelength, and connector type. Here are some common classifications:
Data Rate
Modules are available in different versions, such as SFP, SFP+, QSFP, QSFP28, etc., supporting various data rates ranging from 1 Gbps to 400 Gbps and beyond.
Transmission Distance
Modules are categorized based on the maximum distance they can transmit signals, such as short-reach (SR), long-reach (LR), extended-reach (ER), and ultra-long-reach (ZR).
Wavelength
Modules are designed to operate at specific wavelengths, such as 850nm, 1310nm, or 1550nm, for compatibility with different fiber types (multi-mode or single-mode) and network requirements.
Connector Type
Modules feature various connector types, including LC, SC and MPO/MTP, for easy connectivity with fiber optic cables and network devices.