Fiber Optic Wall Outlet Box Supplier
Fiber optic wall outlet box, also known as a fiber faceplate, is a mini fiber termination box.
It designed for efficient connectivity between home cables and optical communication devices
These compact outlet boxes serve as termination points, providing fiber termination, storage and junction functions.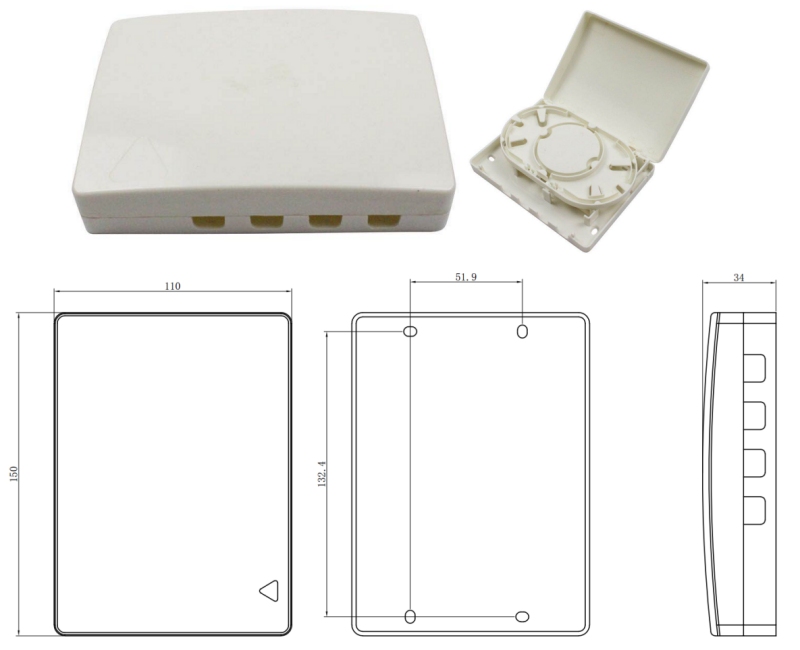 ---
---
Fibeye offer a wide range of fiber optic wall outlet boxes that provide secure and convenient solutions for fiber connectivity.
With our single port, multiple port, and splicing tray options, you can find the perfect box to meet your requirements.
Designed for Your Convenience
You'll find our fiber optic sockets perfectly suited for wall mounting or desktop installation. Choose from SC or LC ports for 1 fiber, 2 fiber, or even a maximum of 4 fiber splicing with fiber pigtail in your fiber access network. It's all about what works best for you!
Tailor-Made for FTTH and FTTD Solution
Our box-shaped fiber optic wall plates are specifically designed for FTTH and FTTD solutions. And guess what? We even offer free service for logo printing. The casing is made of high-quality ABS+PC engineering plastic for superior strength, designed for indoor use.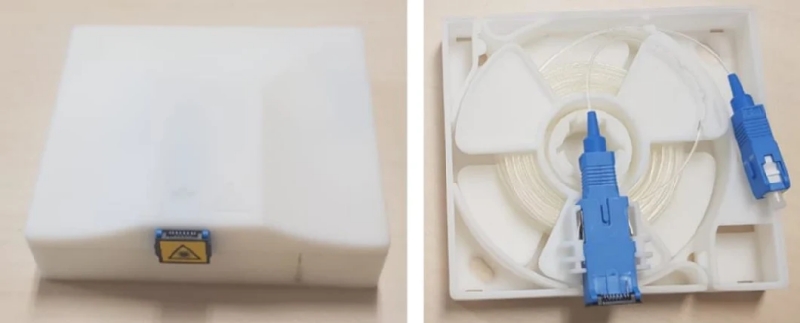 Simple and Convenient Installation
Our indoor fiber optic wall out let box is used in the end termination of residential buildings and villas, to fix and splice with pigtails. You can easily install it on the wall and adapt various optical connection styles. It effectively manages your optical fiber, making your life that much easier.
Diverse Applications to Suit Your Needs
Whether you're looking for a user-end product to realize optical fiber to desktop solution, a double-core fiber access and port output, or a solution for the end termination of residential buildings and villas.
Our fiber optic wall outlet has got you covered. It's perfect for FTTH indoor applications, home or work areas and provides users with optical access or data access.
Plus, it's suitable for 2 pcs SC adapters and can even store surplus fiber inside. Easy operation, right at your fingertips!

Discover the difference with our Fiber Optic Wall Outlet. Let's take your optical communication to a whole new level.