High-Density MTP/MPO Patch Panels for Data Center
With a focus on high-density patching and space-saving designs,
Fibeye MPO/MTP patch panels provide efficient interconnections between equipment and cables in data center.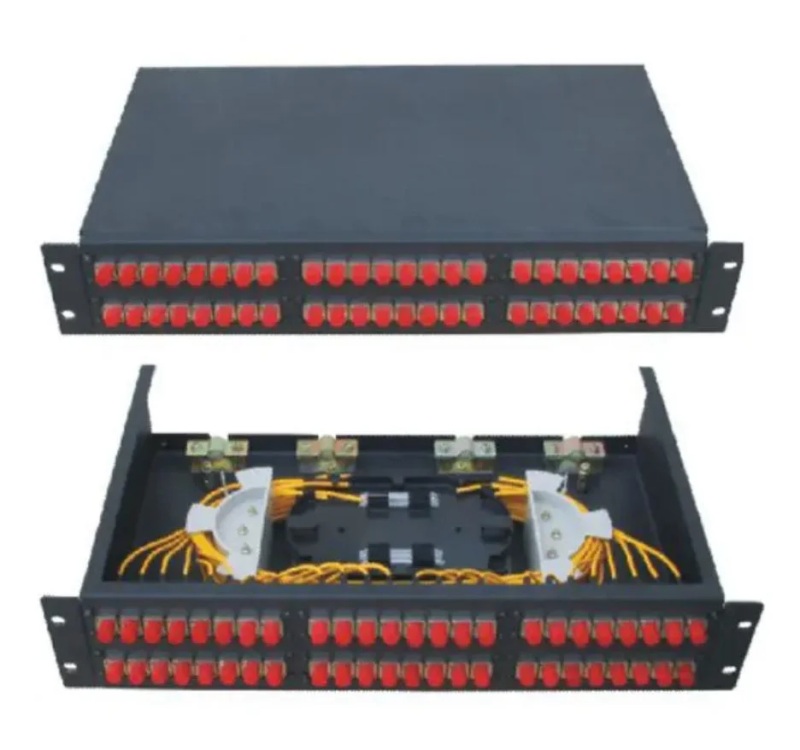 ---
---
Welcome to our comprehensive range of high-density MTP/MPO patch panels,
Specifically designed to meet the demanding requirements of data center.
Our modular patch panel system offers exceptional performance and flexibility, making it an ideal choice for
MDA (Main Distribution Area)
HDA (Horizontal Distribution Area)
EDA (Equipment Distribution Area)
Choose from our 4RU enclosures for MDA or 1RU enclosures for server racks and SAN director cabinets.
Key Features and Benefits
High-Density Design: Our MTP/MPO patch panels are engineered to provide maximum density, allowing you to optimize space utilization in your data center infrastructure.
Enclosure Options: Choose from our 4RU enclosures for MDA applications, ensuring ample space for high-density connectivity. For server racks or SAN director cabinets, our 1RU enclosures provide a compact and efficient solution.
Seamless Interconnections: The MPO/MTP trunk cables, patch cables, and fan-out cables used in conjunction with our patch panels ensure reliable and seamless interconnections between equipment and cables.
Enhanced Cable Management: Our patch panels incorporate advanced cable management features, such as cable routing guides and strain relief, to ensure neat and organized cabling installations.
Scalability and Flexibility: Built for future scalability, our modular patch panel system enables easy expansion and reconfiguration of fiber connections as your data center requirements evolve.
Why Choose Our MTP/MPO Patch Panels
Quality and Reliability: Our patch panels are manufactured to the highest industry standards, ensuring exceptional performance and long-term reliability for your data center infrastructure.
Expert Support: Our experienced team is dedicated to providing expert guidance and support throughout your project, from initial design to installation and beyond.
Customization Options: We understand that every data center has unique requirements. Our patch panels can be customized to meet your specific needs, including fiber counts, connector types, and enclosure sizes.
Industry-Leading Solutions: With a focus on innovation and cutting-edge technology, our MTP/MPO patch panels are designed to keep your data center at the forefront of connectivity solutions.
Contact us today for expert guidance and a customized solution that meets your data center's unique needs!