Discover the Power of Fibeye Network Cabinet
We are proud to offer you a comprehensive range of network cabinet solutions to meet your specific requirements. Our network cabinets are built with precision and attention to detail. Aiming to ensure a seamless installation process, easy equipment handling and efficient cable management.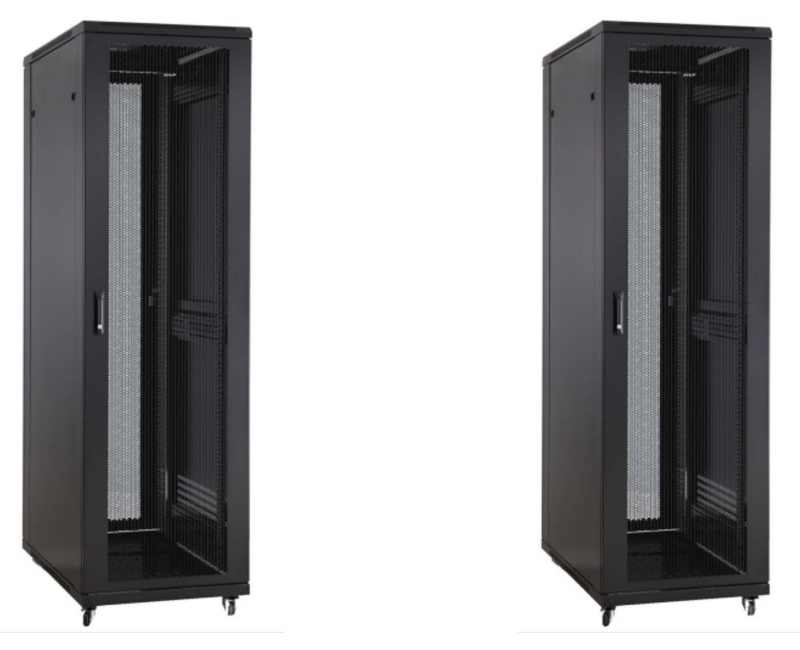 ---
---
Designed for Convenience and Flexibility
Imagine a network cabinet that offers unprecedented flexibility.
With our product, you can disassemble the side doors, front and back doors and equipment trays as needed.
Making equipment installation, transportation and wiring a breeze.
Safety and Usability in Harmony
Do you value safety and usability? We've got you covered.
Our network cabinet boasts superior safety features and an ergonomic design that ensures ease of operation, installation and maintenance.
With an IP20 protection level, we assure the safety of the operator and the high reliability of your IT equipment.
Breathable Design for Optimal Cooling
Are you worried about server overheating? Our network cabinet has an innovative net door design, achieving an impressive 80% ventilation rate.
It's perfect for housing servers and other active equipment, effectively solving any potential overheating issues.
Aesthetic, Standardized and Durable
Our network cabinet not only functional but also aesthetically pleasing and durable. Our cabinet, with its standardized, specialized and series design, exudes elegance and practicality.
After undergoing rigorous processes such as degreasing, ceramicizing and electrostatic spraying, it emerges with a striking, color-coordinated finish.
With our Network Cabinet, you get more than just a product; you receive a solution that adds value to your data center operations. Trust us to deliver the quality you deserve.